---
LEARN IT
◆
LIVE IT
◆
LOVE IT
---
---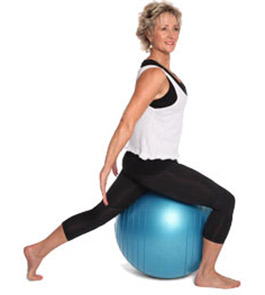 Although Letitia has a Bachelor of Commerce degree, her passion is exercise and she is qualified in Pilates Intermediate, Mat, Fitball and Pregnancy.
Over the past 22 years, Letitia, a SAASPER Gold level 3, diploma qualified, fitness instructor, living in South Africa, has used exercise to actively contribute to the health and fitness of the members in her own club as well as the community.
For Letitia exercise is the best and cheapest "medication". Offering more than just physical advantages exercise has a marked positive influence on emotional well being.
During 2010 Letitia relocated to Sydney and enrolled in the Pilates instructor's course because Pilates is the foundation of a better posture and body awareness.
What Letitia likes most about Pilates is its ability to correct muscular imbalance, realign the body, build core, abdominal and lower back strength and greatly reduce the risk of injury.