---
LEARN IT
◆
LIVE IT
◆
LOVE IT
---
---
CSDS offers dance classes, singing lessons and acro in our brand new state of the art studios in Narellan.
Dance classes take place in well equipped studios with fully sprung dance floors, wall to wall mirrors, ballet Barres and built in professional sound systems.
As well as a comfortable waiting room, CSDS has tea and coffee making facilities, snacks and drinks, limited off street parking and convenient street parking.
In the dance studio environment, all CSDS teachers encourage discipline, respect and mutual support while maintaining a fun, friendly and nurturing atmosphere.
Dance teachers use approved syllabi including BAL (Ballet Australasia Limited) and GWT (Glen Wood Tap).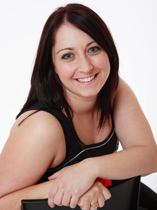 Since founding Centre Stage Dance Studio in February 2000 April Pickering has seen her student numbers go from about thirty to over two hundred. April has been dancing since the age of 3.
Over the years she has performed at numerous concerts, shows and eisteddfods. She has also taught dance classes at Elderslie High School and Wollondilly Anglican College. Previously she has taught students from Macarthur Anglican School.
As Principal, it is April's uncompromising professionalism that stimulates CSDS students to achieve, and achieve they do, often winning the highest marks in exams and eisteddfods.
Professional, friendly staff
CSDS's accounts department and reception desk run smoothly, primarily as a result of the efforts of Simon Harley, Cassidy Pearce, Scarlett Keeley and Olivia Johnston. Simon is our accounts controller and deals with all things financial. You will find Cassidy on the CSDS reception desk.
Always willing to help with a friendly smile, you can rely on each member of the CSDS staff to get you the information and assistance that you need.
---
Custom designed studios
Sprung dance floors
Fully air conditioned
Ballet Barres
Built in professional sound system
Wall to wall mirrors
Waiting room
Tea and coffee facilities
Snacks and drinks available
Limited off street parking