---
LEARN IT
◆
LIVE IT
◆
LOVE IT
---
---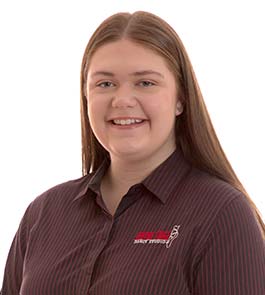 Scarlett has been dancing since the age of 6 and has been with CSDS for all of her dance career. As part of her training she has completed BAL ballet and jazz exams, GWT tap exams and performed as part of a troupe competition team in styles such as jazz, tap, hip hop, lyrical and contemporary.

Scarlett was able to travel to the USA with Centre Stage in 2017 and perform in venues such as Disneyland, Universal Studios and the Disneyland Parade to expand her performance experience. To expand her training she has completed workshops with a range of choreographers in multiple styles such as Aboriginal dance, jazz and tap.

During her HSC in 2020 she completed her Dance HSC with high bands. Throughout her high school career she performed with the Aboriginal Dance Ensemble doing a multitude of performances and workshops.

Scarlett is now completing her studies at the University of Wollongong studying a Bachelor of Nursing. After this degree she aims to complete a post graduate study of Midwifery.