---
LEARN IT
◆
LIVE IT
◆
LOVE IT
---
---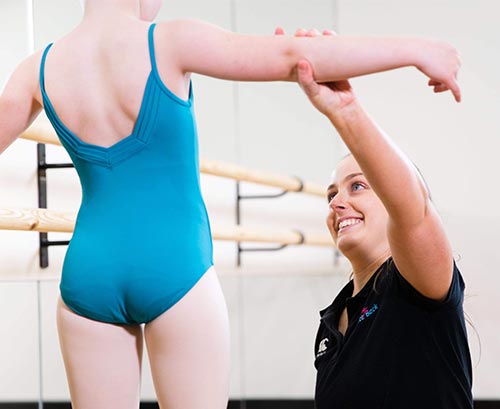 Renee joins CSDS in 2021. She graduating from the University of Western Sydney with a Bachelor of Health Science and a Masters in Physiotherapy in 2017.

Renee has always been interested in the body and its ability to move, especially in dance. She has a background in all forms of dance including classical ballet, jazz, tap and contemporary, completing exams and performing in eisteddfods from a young age.

Renee studied to become a Physio after a few years experience working as a remedial massage therapist as she wanted to be able to provide more for her clients and help them achieve their goals in a variety of ways.

Renee has worked for dance wear brand Bloch and has become a valued, highly experienced Pointe shoe fitter for the company. This provides a unique transition between pre-pointe consultations and pointe shoe fittings.

In her classes, Renee aims to work with her students to help develop a management plan to best provide relief and optimal recovery from injury, but also looks into strategies to prevent reoccurrence and allow them to perform at their best.

Renee has currently successfully completed Pilates, Rocktape and Dry Needling courses. She has a passion for treating all types of people and conditions, but she especially loves working with dancers.